We asked the ISPWP Wedding Photography Contest judges to pick their five favorite images from the Summer 2019 contest and provide a few comments about the images.
Here are the top images selected by contest judge Chiara Ridolfi. Look for more "Judge's Choice" selections coming soon!
ISPWP Summer 2019 Contest Judge: Chiara Ridolfi, Nabis Photographers, Rome, Italy Wedding Photographer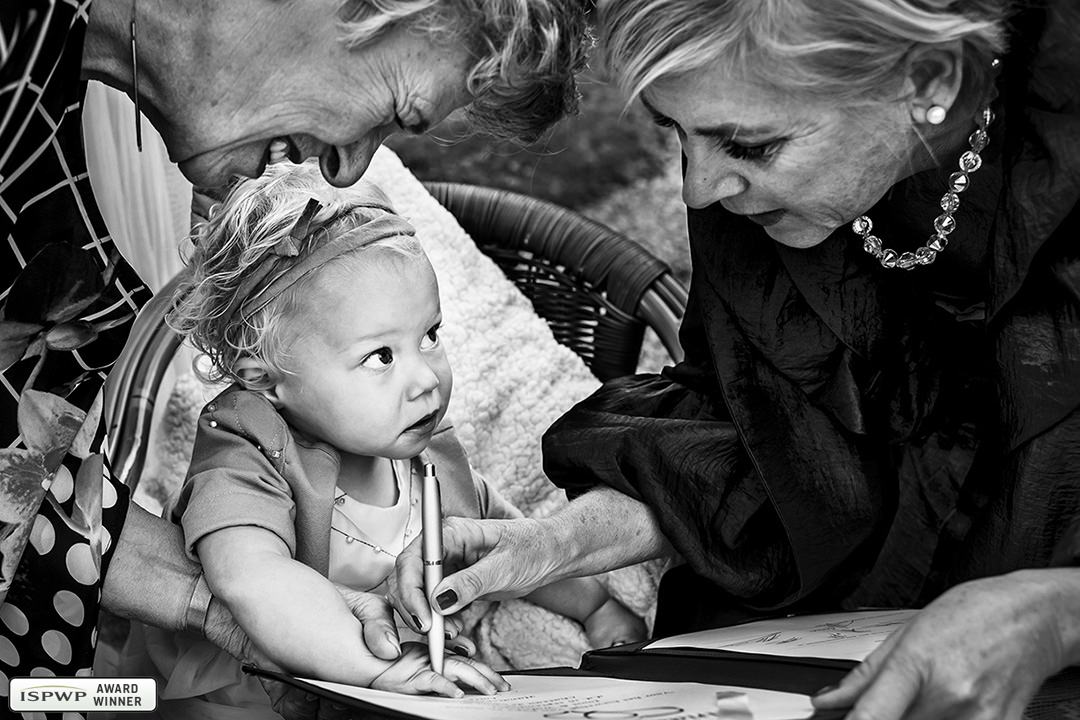 Image by Els Korsten, Den Bosch, Netherlands wedding photographer
I really love this picture. The expression of the little girl is perfectly captured. She is so curious and it seems like she wants to understand more from the ladies and be part of the scene. The frame emphasis this real moment.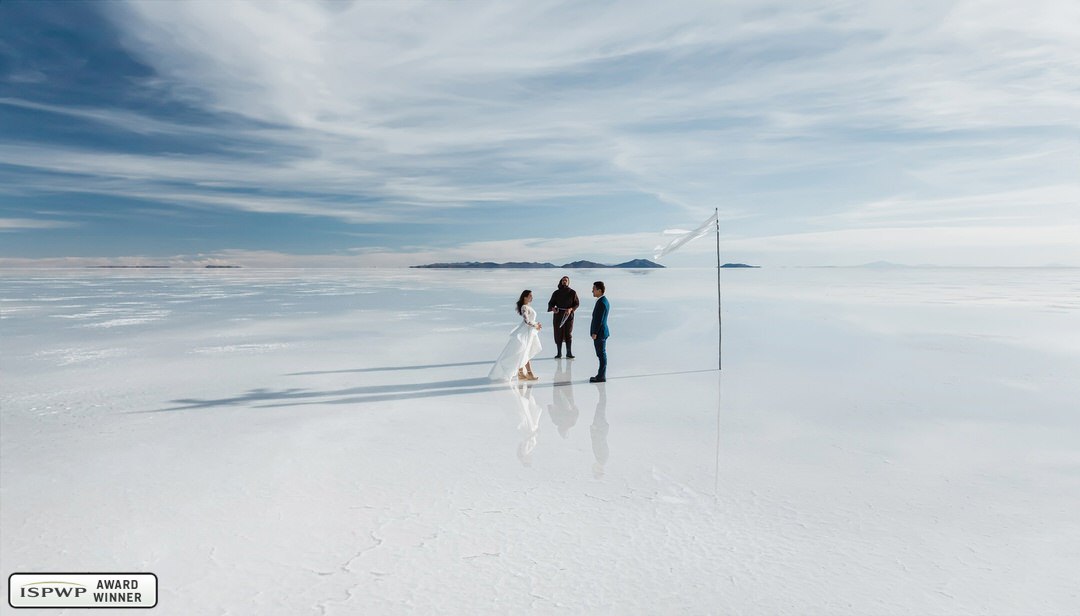 Image by Katya Mukhina, Purlitas, London, UK wedding photographer
The simplicity of this photo is stunning. I like the pastel colors and the lines. It seems to be in another dimension, where time and place are not defined. It's so magical. The intimate moment gives more strength to the ritual.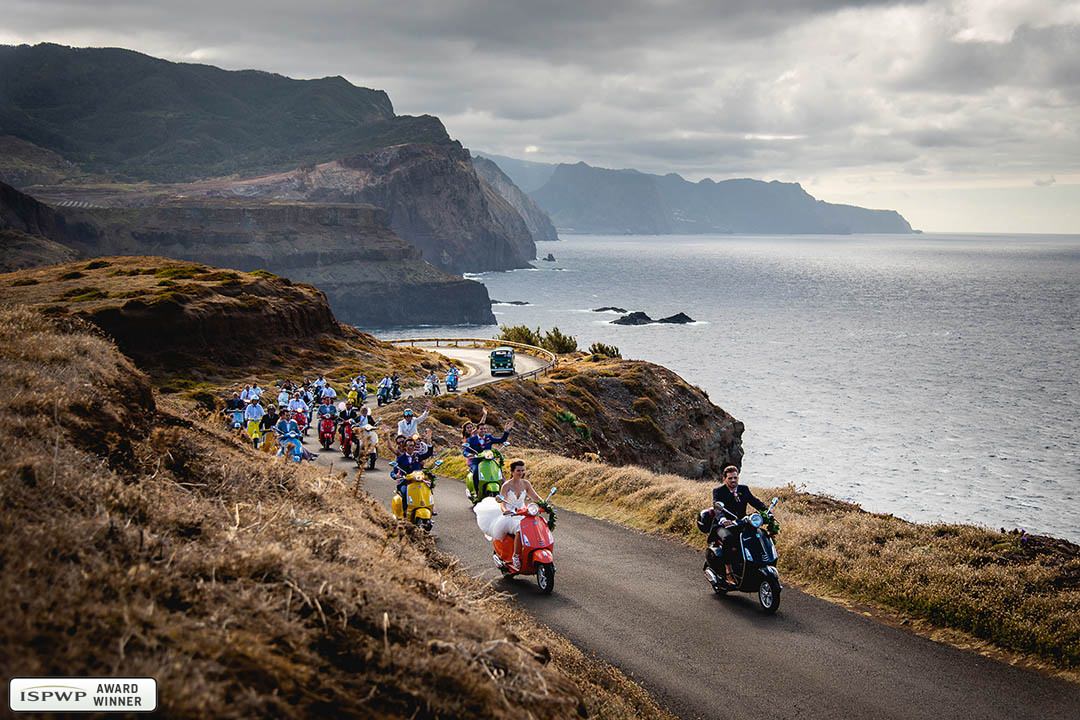 Image by Miguel Ponte, Funchal, Madeira Island, Portugal wedding photographer
What a real moment perfectly captured! It was a difficult job of patience, waiting, and precision for the photographer. I really appreciate the vivid colors of the Vespas, the joyful expressions of their guests and the stunning light in the background. I really like the perspective line that starts with the couple and finishes with the Pullman on the curve. Well done!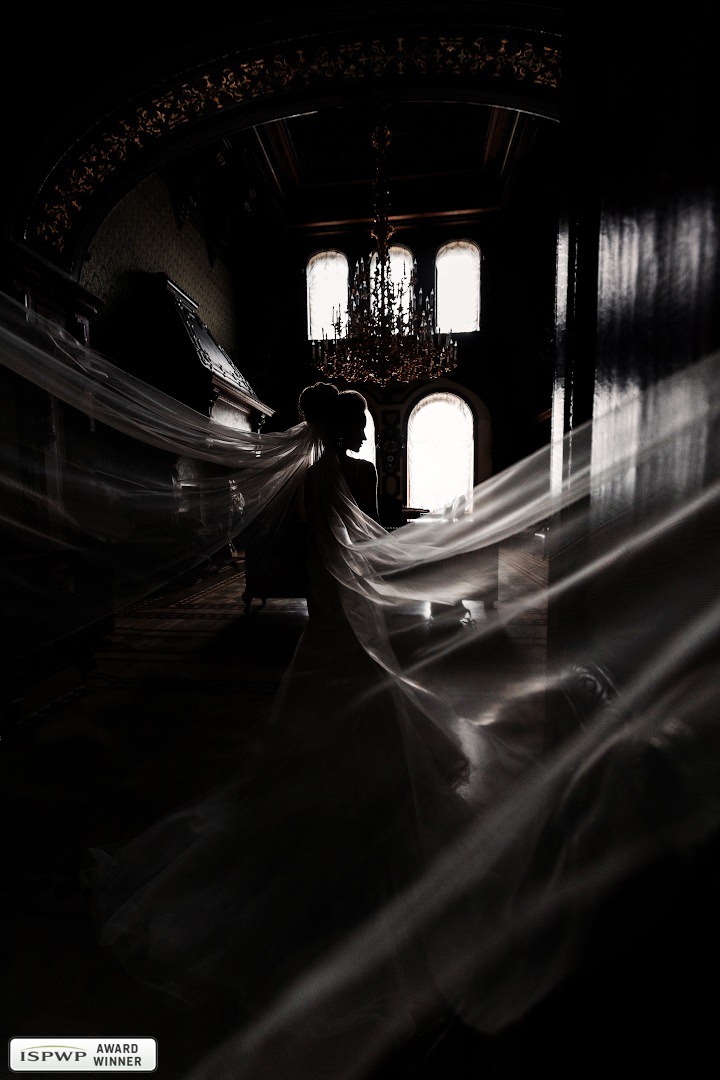 Image by Andrey Julay, Saint-Petersburg, Russia wedding photographer
Stunning image, stunning black and white. I love the bride's silhouette. The movement of the veil makes the bride more elegant than she already is. Gorgeous atmosphere.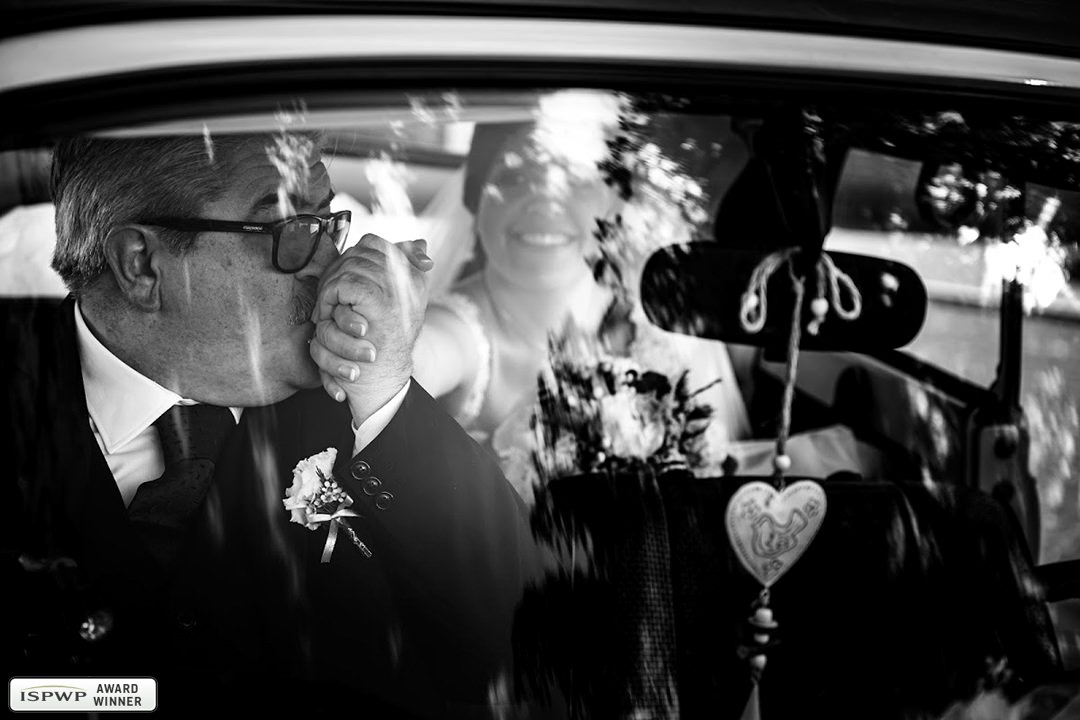 Image by Massimiliano Magliacca, Rome, Italy wedding photographer
I love the emotion of this picture. The two different planes (foreground and background) emphasize the power of the scene. It's a photo full of love: the pressure of the father's kiss, the bride's eye towards her father. Gorgeous black and white. The heart-shaped pendant and the photographer's perspective makes this photo so unique.
Other posts you might like :