We've come a long way from the old traditional shots of the wedding rings you'll find in your parents' wedding album. The traditional shot was either a close up of the hands hovering over the bouquet, or a simple close up detail shot of the rings on a pillow. Now photographers are pushing the boundaries of creativity, and looking for unique ways to showcase the wedding rings.
Talk to your wedding photographer about what kind of images you want of your wedding rings. Ask to see wedding ring images from the photographer's portfolio to see how creative they can be. Sometimes a creative image can take some time to find the right location and lighting, and sometimes you can get lucky with a quick shot using something close at hand.
We asked some ISPWP members to share some of their favorite wedding ring shots.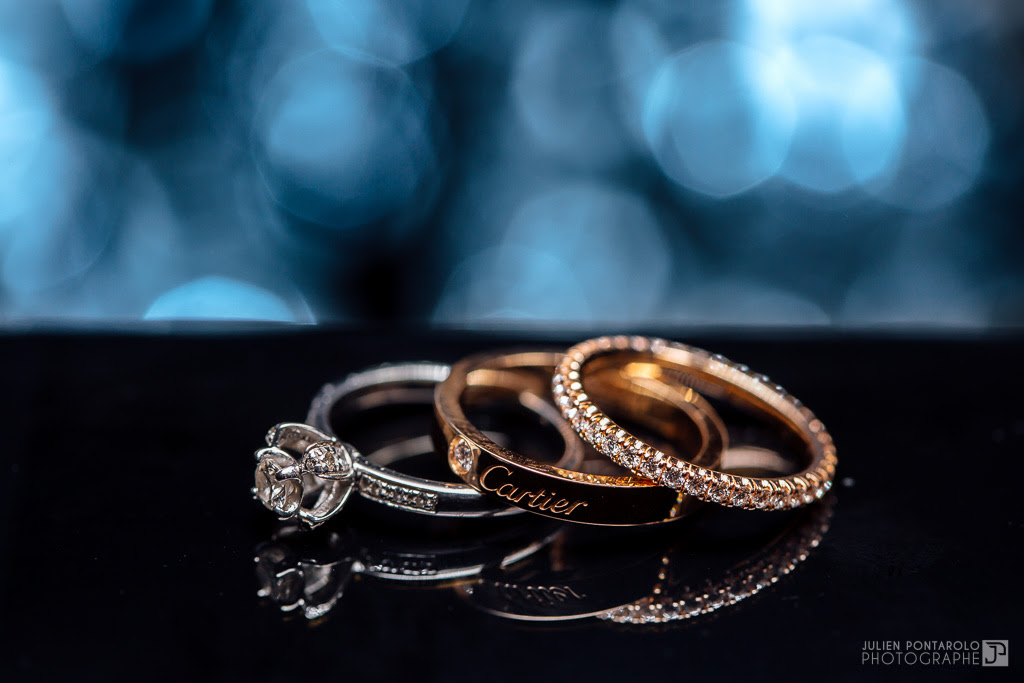 This ring shot was made on a smartphone glass as a reflecting surface. The rings were lit by an LED panel, while the background effect was achieved with a glass chandelier and a strobe with a blue gel. Shot with a 100mm macro lens.
PHOTOGRAPHER: Julien Pontarolo | Studio Julien Pontarolo | http://www.julienpontarolo.com | Strasbourg, France wedding photographer
---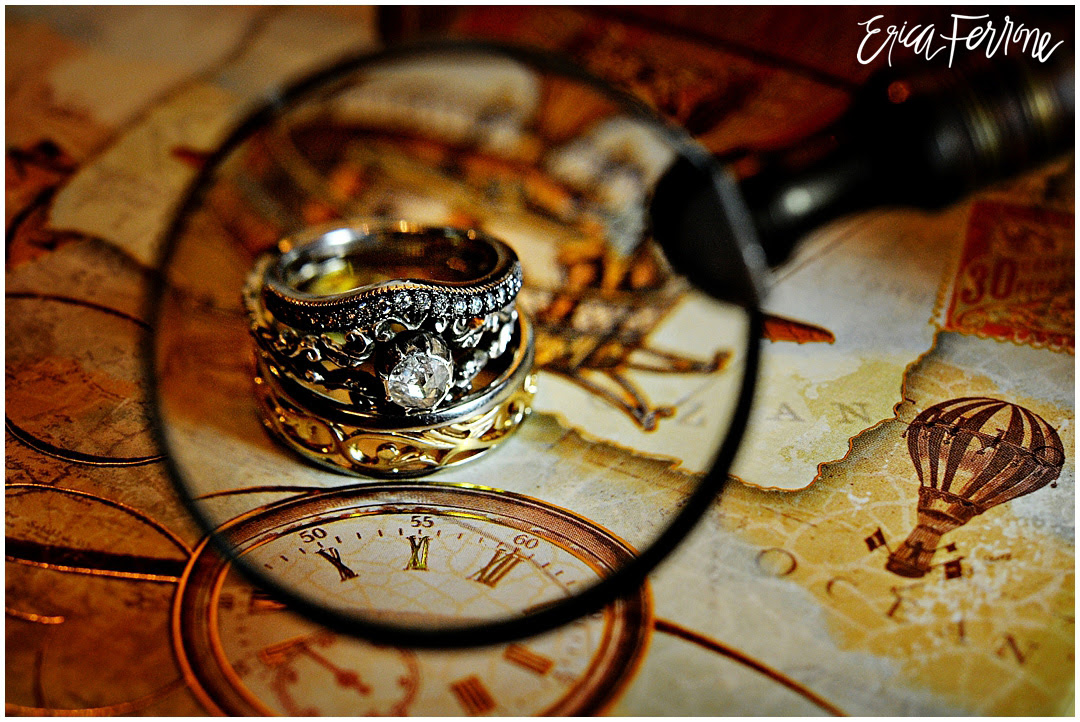 My couple were steampunk artists and there were incredible details all over the mansion they created themselves, so I wanted something out of the box for their ring shot. I found one of their antique magnifying glasses and shot through it to enlarge the rings, helping to separate them from the backdrop. I always try to incorporate my clients' personalities wherever I can and this is one of my favorites to date.
PHOTOGRAPHER: Erica Ferrone | Erica Ferrone Photography | http://www.ericaferrone.com | Boston wedding photographer
---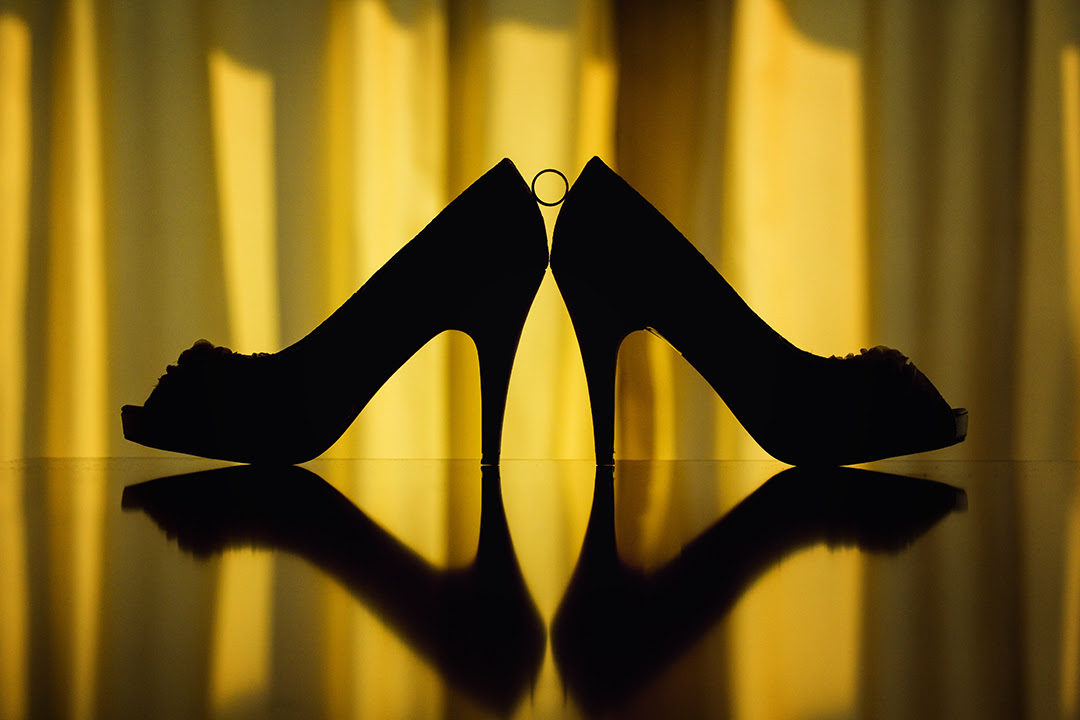 I don't shoot very many static wedding detail shots but when I have the time, opportunity, and inspiration I take this kind of photo. I tried to combine shoes with the rings and give a unique perspective. I really like the yellow curtain as a background for a silhouette with the bride's shoes and her ring.
PHOTOGRAPHER: Ciprian Dumitrescu | Ciprian Dumitrescu Photography | http://www.cipriandumitrescu.com | Bucharest, Romania wedding photographer

---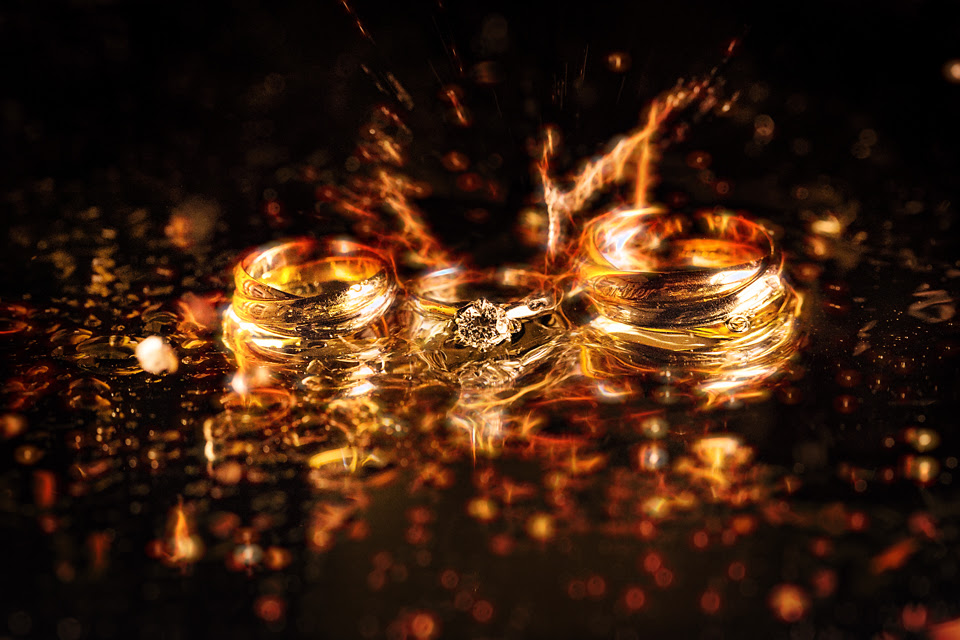 We wanted to do something special with the ring so we used water from the tap and an LED light to capture this image. With some creative post processing, it looks like Fire from the Ring.
PHOTOGRAPHER: Edwin Tan | Edwin Tan Photography | http://edwintcg.com | Malaysia wedding photographer
---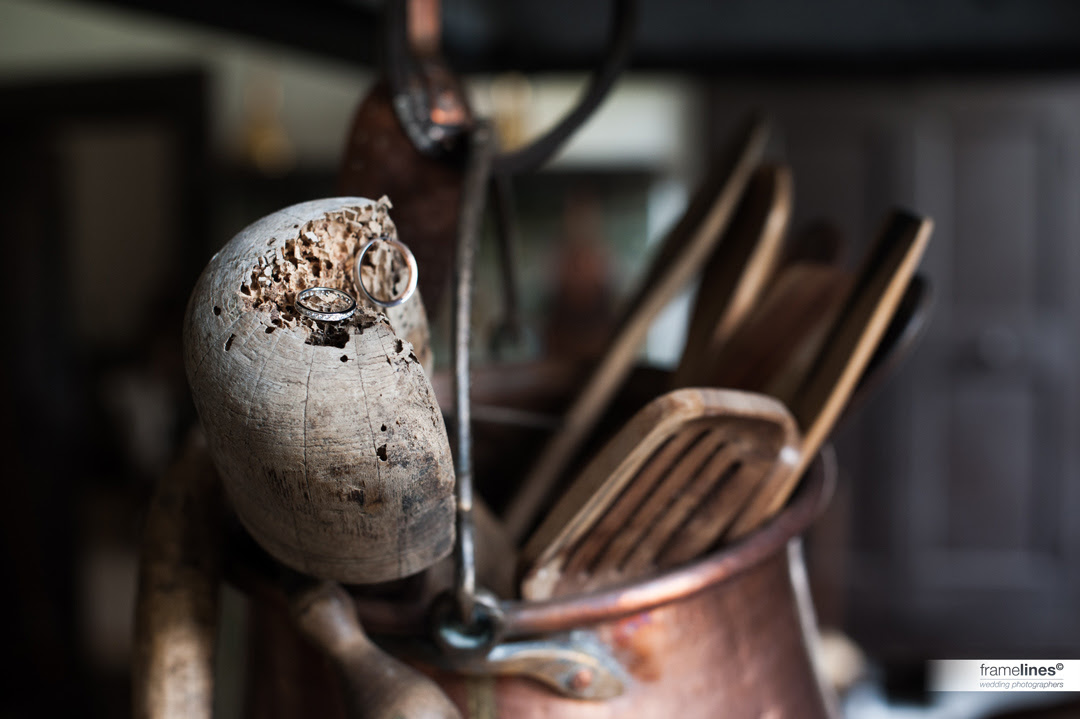 It was a very big crowded kitchen in the Villa Giusso, Sorrento (http://www.astapiana.com). When we arrived, the bride and groom were happily cooking a fast lunch with all the guests before the wedding. Everyone invite us to participate and in that exact moment we felt like a part of the family. We laughed, we talked and when it was time to photograph the rings we thought that the best location to do that was the kitchen, the place of the union, the place where the two lovers were surrounded by the real friends, now and for life.
PHOTOGRAPHER: Francesco Survara | Framelines Wedding Photographers | http://www.framelines.it | Rome, Italy wedding photographer
---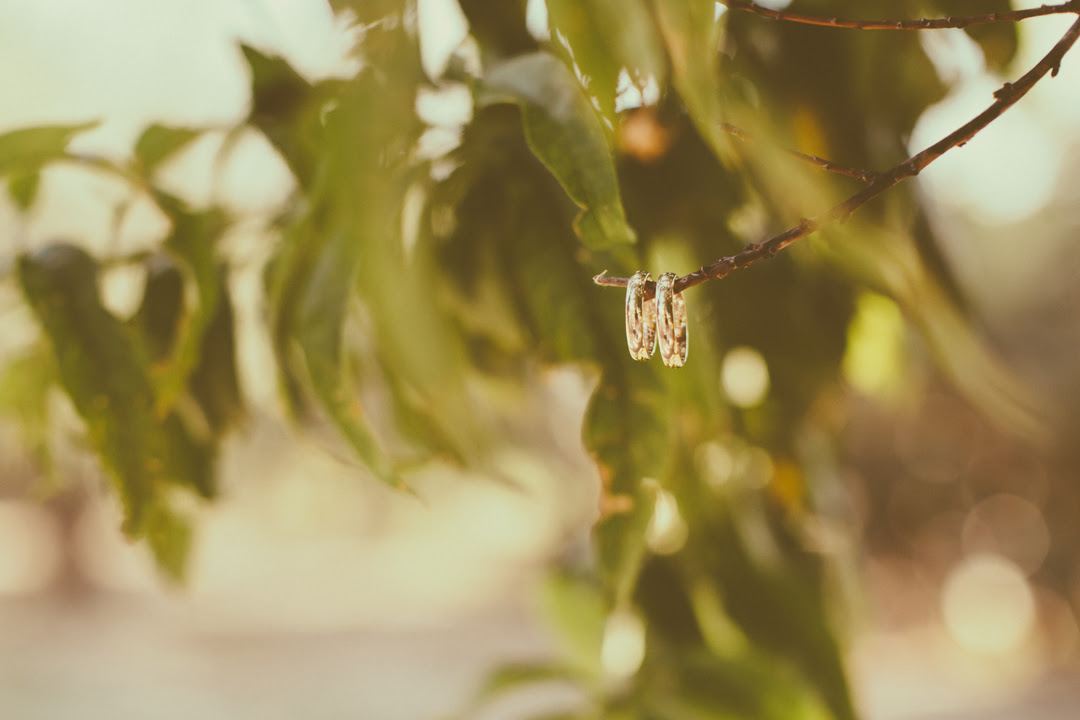 I chose to photograph the rings in a different way. The bride lives in the countryside of Puglia, and I was charmed by this location with its beautiful trees and landscapes.
PHOTOGRAPHER: Gianni Lepore | Gianni Lepore Wedding Photographer | http://www.giannilepore.it | Lucera (FG) Puglia, Italy wedding photographer
---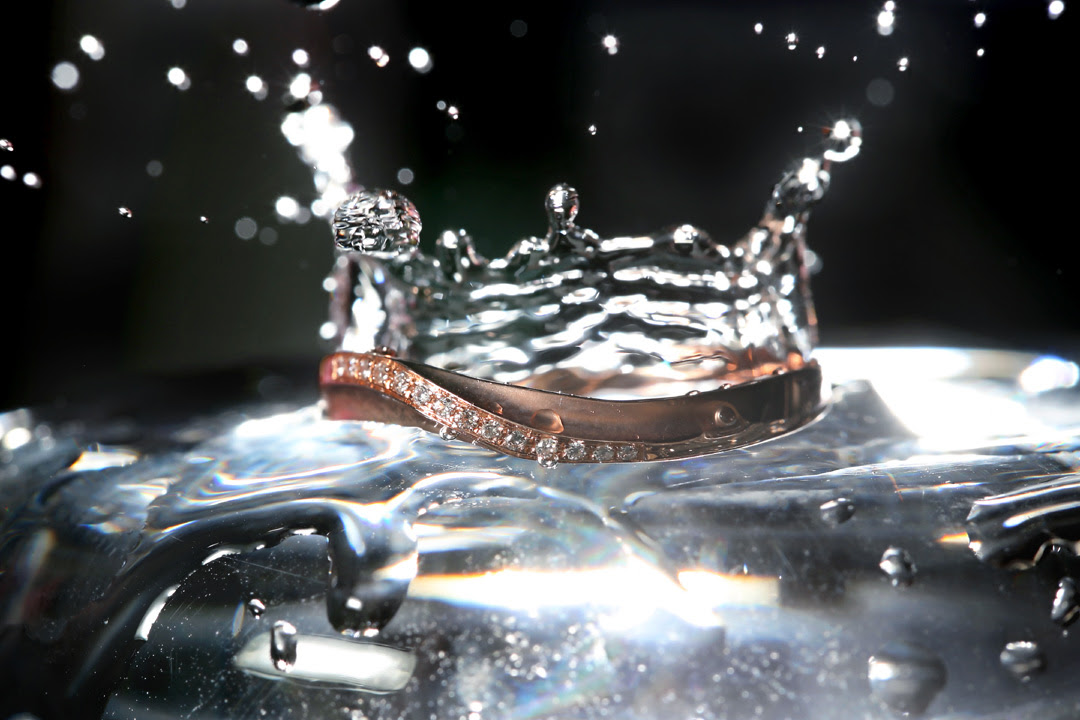 The wedding ring and the water combined to create an unexpected image like a beautiful crown.
PHOTOGRAPHER: Ho Kun Yi | 頭頭-photo studio 專業攝影.婚禮紀錄 | http://totowedding.com | Tainan, Taiwan wedding photographer
---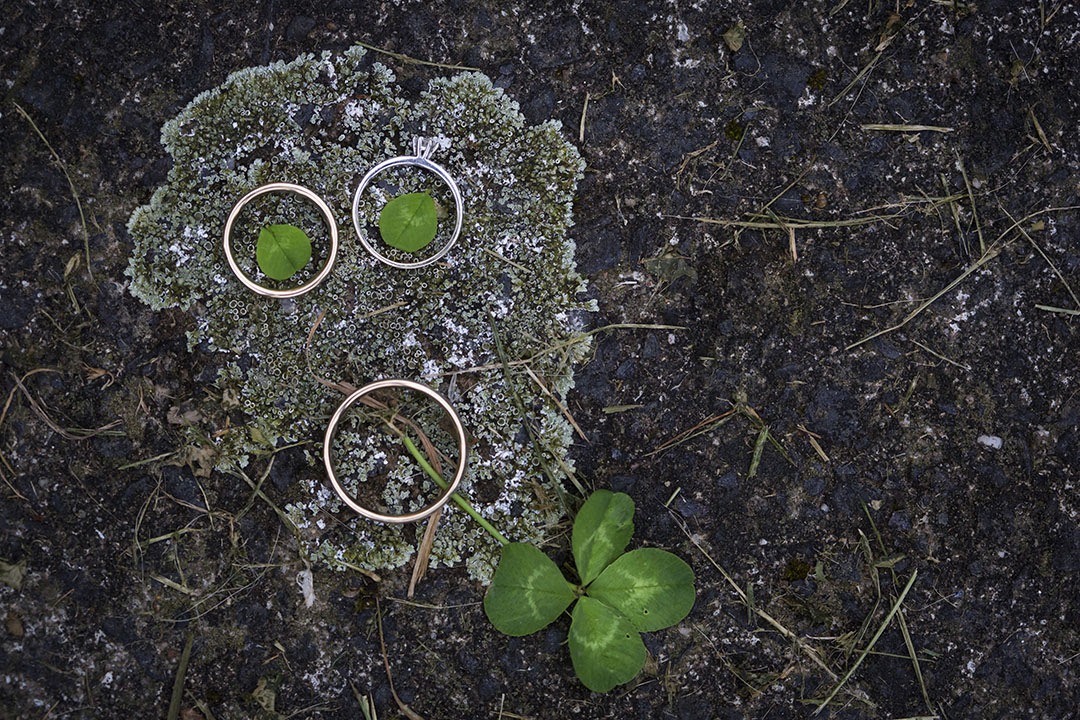 In life, in a marriage, and on your wedding day you need a little bit of luck. After some heavy rain during the reception I felt we could use some good karma and luckily found a patch of clover at the venue to shoot the wedding rings.
PHOTOGRAPHER: Judith Thomandl | Judith Thomandl Fotografie | http://www.thomandl.de | Pfaffenhofen, Germany wedding photographer
---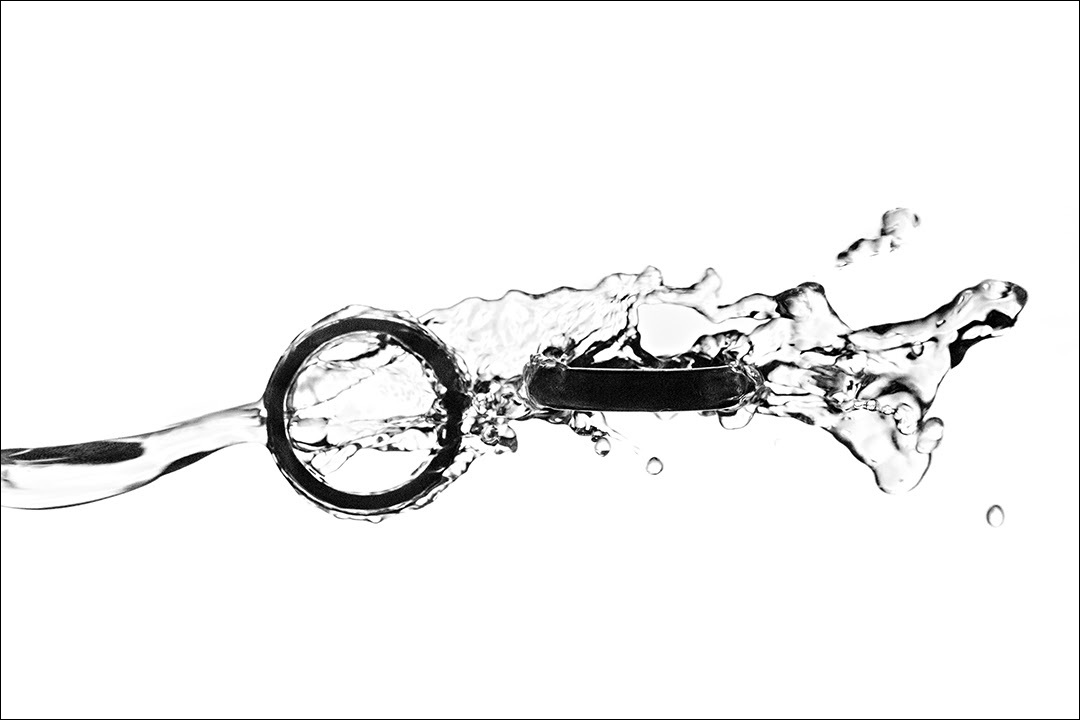 The couple said they wanted something different for their ring photo and they did give us a good 20 minutes to do it. They first met each other in a pool so we thought why don't we use water for the rings photo. We used fishing line to hold the rings, two flash units with high speed sync to capture the water on rings. Then turned the photo 90 degrees in post processing.
PHOTOGRAPHER: Neo Ni | Love Journal Photography | http://www.lovejournalphotography.com.au | Melbourne, Australia wedding photographer
---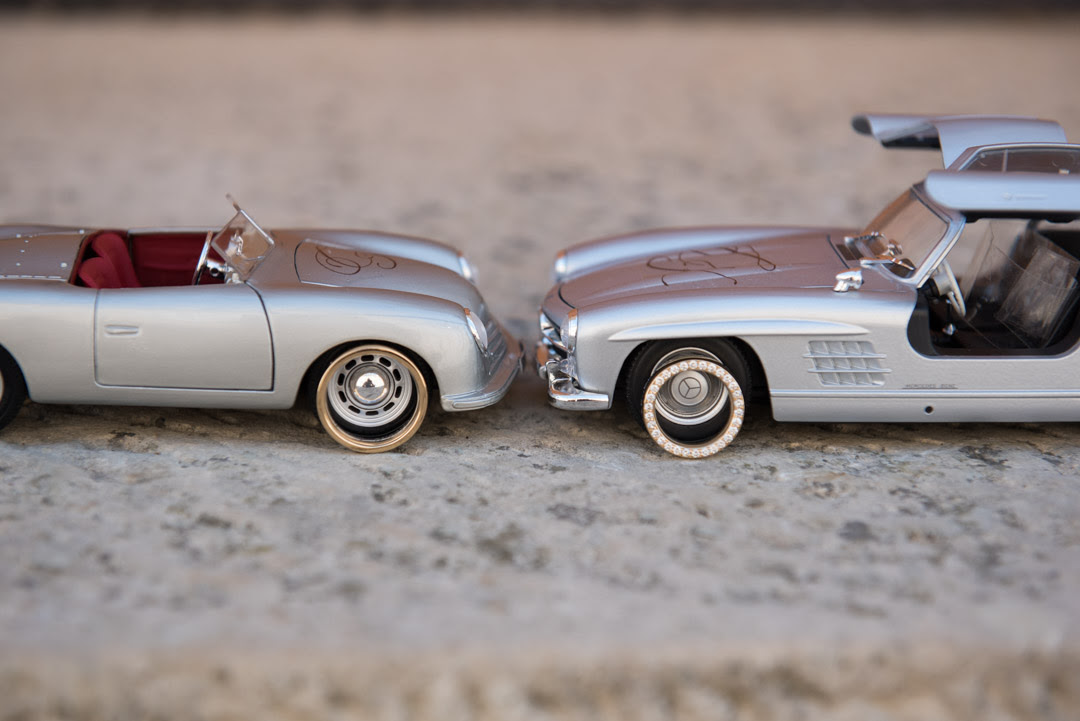 Carolin from Germany and Kevin from France are passionate about cars. He is a factory race car driver for Porsche and she works for Mercedes. Thus they prepared some miniature cars that could be used for some ring detail shots. I took various angles but preferred this one where the rings were lined up with the wheels.
PHOTOGRAPHER: David Bacher | David Bacher Photography | http://www.davidbacher.com | Paris, France wedding photographer
---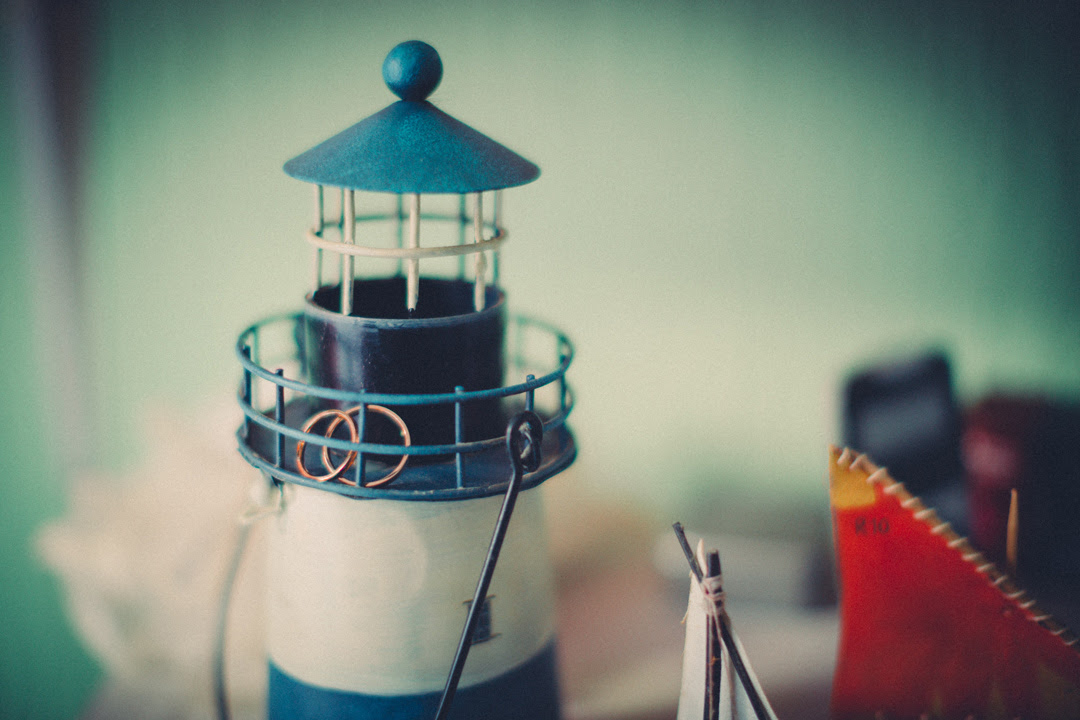 Years ago, I came to the bride's preparations and found this charming fairy-tale house with a beautiful green garden around it. It was fall and the ivy covering all of the facade turned red and glowed in the afternoon sun. Inside, the story was equally magical. The bright and warm rustic kitchen, the living room full of records and model cars... and then there was her bedroom. Its furnishing was nautical-themed to the last detail, from the turquoise-blue walls and pirate drapes to small details thrown all about the room. When I saw the model light-house with small boats scattered around, I knew it was just the right place for the rings! The juxtaposition of blues and copper rings really brought them out and I love the dash of colour from the boat sails in the corner. The photo turned out just magical, but the best part was that it really meant something to the bride!
PHOTOGRAPHER: Matija Kljunak | Matija Kljunak Weddings | http://www.matijakljunakweddings.com | Dubrovnik, Croatia
---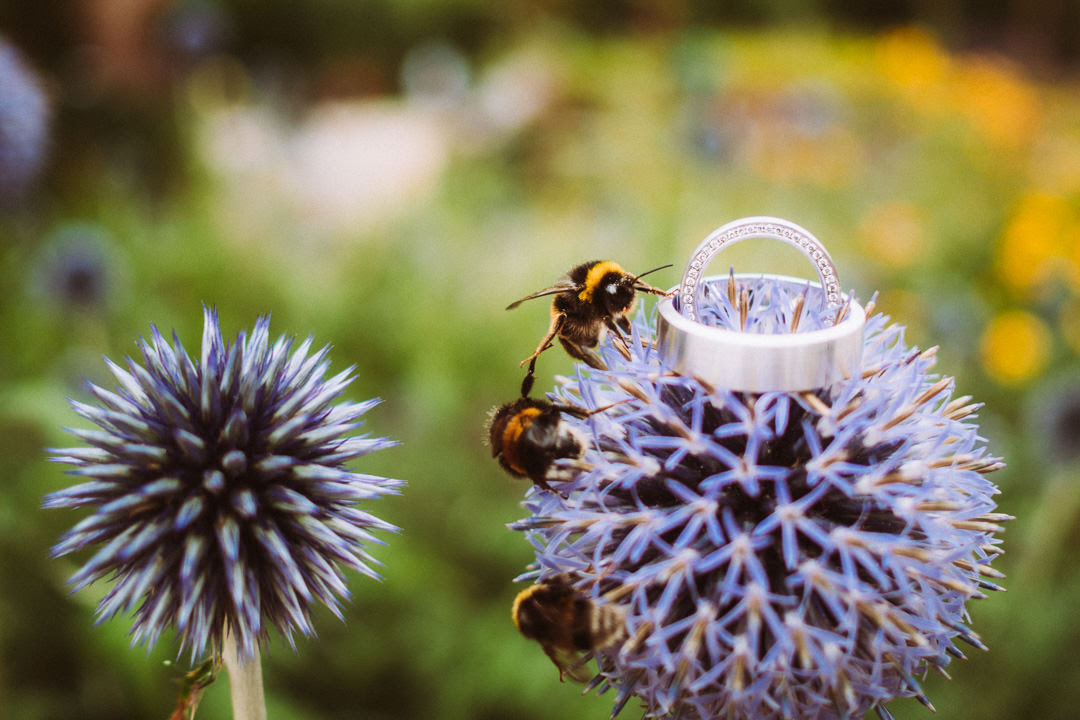 We were shooting a portrait session in a small park in Frankfurt, when we passed by some beautiful flowers. There was heavy airtraffic - loads of bees and bumblebees circling around the flowers and doing their work. So I had the idea to place the rings within the blossom and wait for the right moment. Those bumblebees did not disappoint me. Watch how they're holding hands while checking out the rings!
PHOTOGRAPHER: Dirk Weber | brautrausch® wedding photography | https://www.brautrausch.de | Frankfurt, Germany wedding photographer
---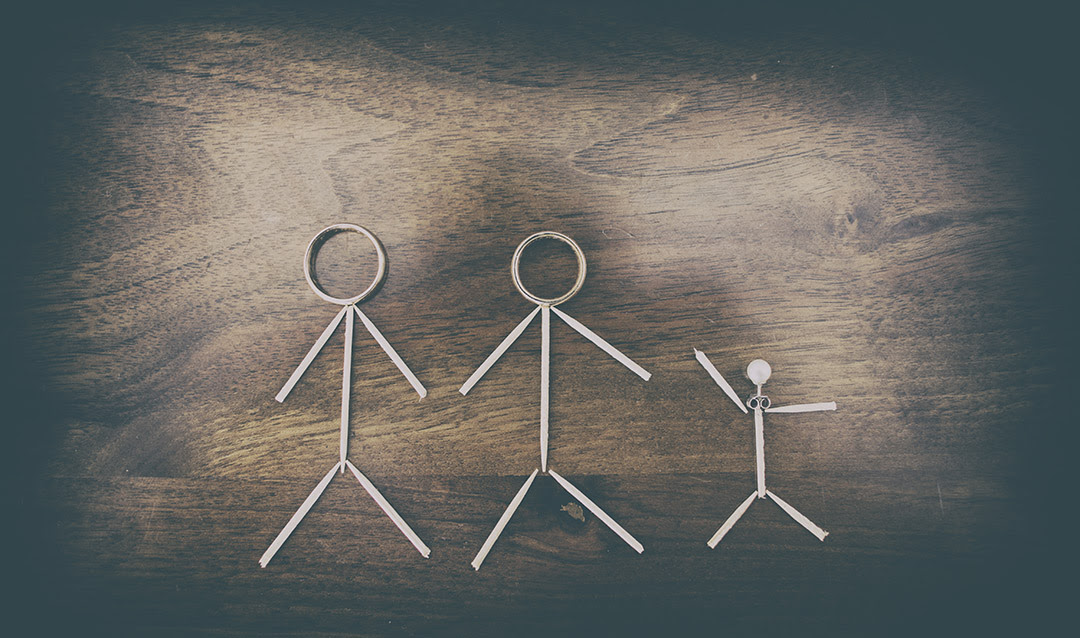 At every wedding I try to play with the rings, always trying new photos.
PHOTOGRAPHER: Matteo Originale | fotoOri | http://www.fotoori.com | Italy wedding photographer
---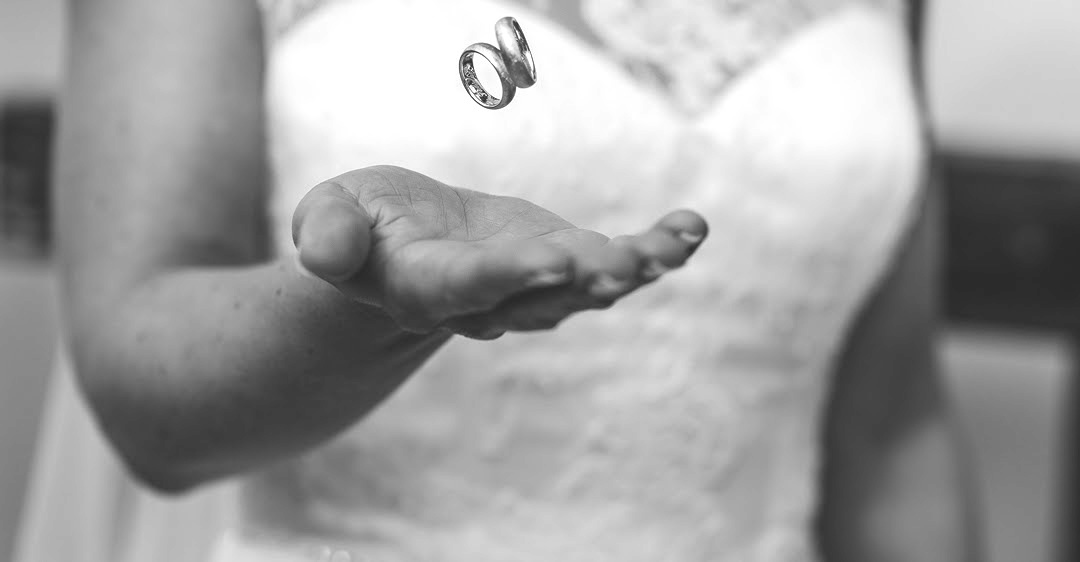 I love it when the wedding couple wants a special shot of their wedding rings. It is great fun to come up with something a little different.
PHOTOGRAPHER: Markus Husner | Markus Husner Photography | http://www.markushusner.com | Germany wedding photographer
---
Looking for a wedding photographer for YOUR wedding?
Go to the ISPWP homepage and search for your location to find the world's best wedding photographers for YOUR wedding location!
Other posts you might like :